Rangecast FAQ
[FAQ-1103] The "All Channels" View
---
Page Type: REFERENCE
---
OVERVIEW
In the player, the "All Channels" View always presents all of the channels available in this world, each channel on a separate button. The player software will be notified whenever there is a transmission on any of these channels.
---
METHOD
The "All Channels" view is always available in the Rangecast player. This is an automatically created View within every Rangecast World, listing all the channels that are available in that World. (To receive other channels, select a different World.)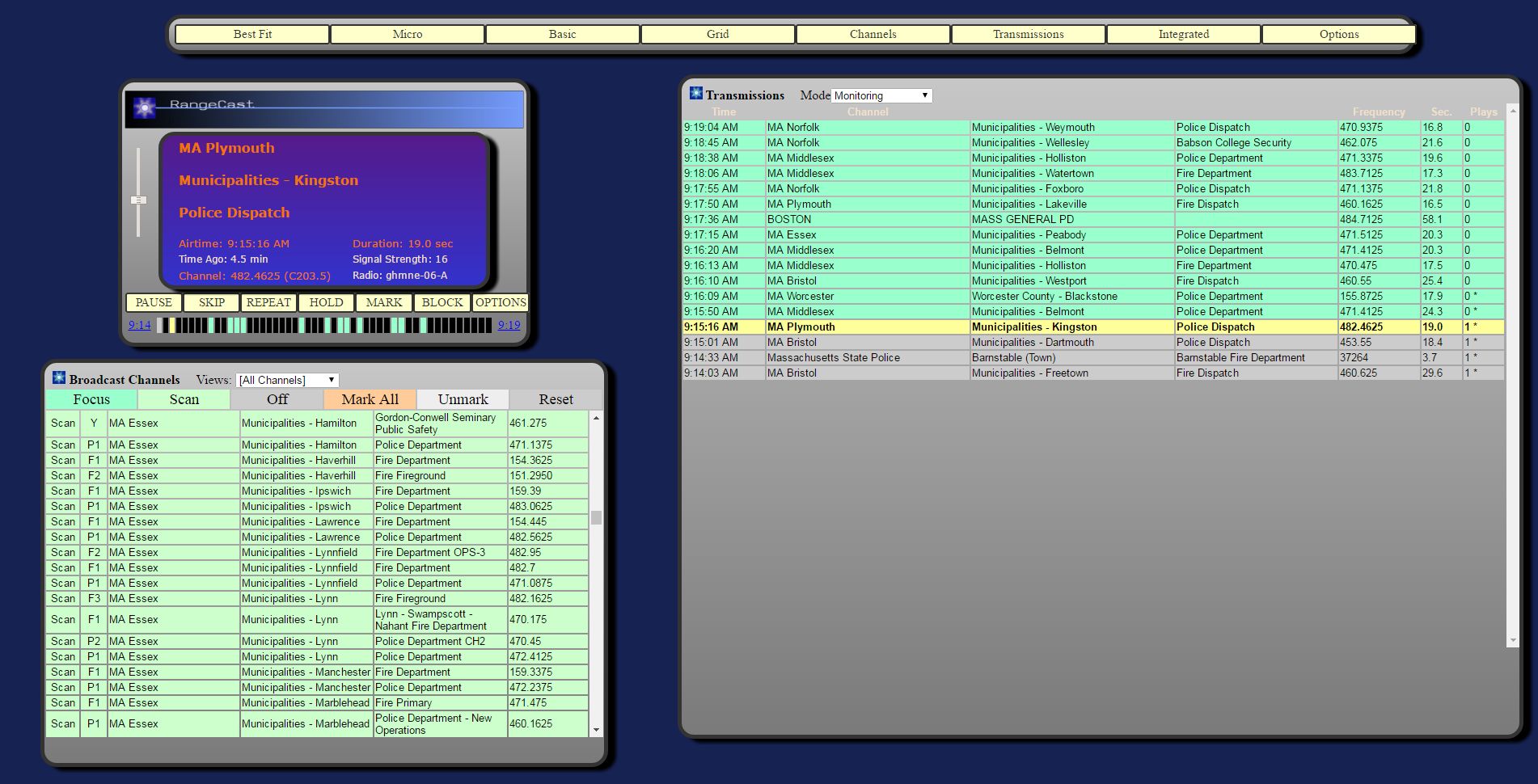 ---
EXPECTED PROBLEMS
When there is a technical problem with the radio receiver interfering with reception on certain channels, transmissions on those channels will not be received by the Rangecast system, and therefore not played in the All Channels view.
---
CITATIONS
REFERENCE

INDEX
---
Rangecast FAQ - ID 1103 - last updated 18 October 2017 Images shown - [block]